Spring is always such a welcome season, not only does it melt away the winter blues but it's also a reminder that change can be beautiful. In last week's blog we talked about welcoming Spring with a new hairstyle, this week we're sharing some of the top hair colour trends that are making waves this year. In the words of Sheryl Crow, "a change would do you good", so what better time than now to shake off that winter vibe and spring forward into the new bolder and more confident you.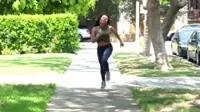 White Blonde Highlights 
Keep it fresh and add a bit more edge to your regular shade of blonde with White Blonde Highlights. While these thin highlights are more popular with women who have fine hair, these "made by the sun" highlights are meant to look effortless and add dimension to any blonde shade.
Pony Lights
No, this has nothing to do with My Little Pony or recent Unicorn hair colour trends. Also known as Feathered Highlights, these versatile new Ombre-styled highlights brighten up the face and neck to give a more beach look. Pony Lights are amazing on all hair colours and textures; yes – even on those curls!
Copper Penny
Intended mainly for Brunettes, this trends uses highlights in copper or gold to create a sepia effect. Like the Pony Lights, Copper Penny Highlights tend to enhance your complexion and add more dynamic movement to your hair. 
Living Coral
One of the most popular colour trends of 2019 is the Pantone Colour of the year, Living Coral. The peachy pink tones are ideal for brightening up your skin tone for summer, as well as expressing a vibrant and bright love for life. Living Coral has that feel good factor and suits most complexions, so see your hairstylist for professional advice on the best shade of Living Coral for you.  
In Conclusion
These are just a few of the hottest hair trends coming this season, so why not take the plunge and try something different. A hair colour change can be a wonderful solution for those who want a different style, but aren't prepared to face the chop. Be bold, be unique, be you!